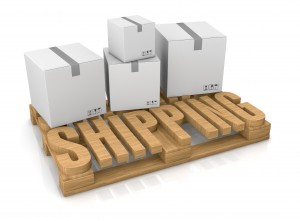 International courier services offer many benefits to businesses today. For example, if you run a company in India you may have the need to ship to several parts of the world. When you have important shipments like small parcels or documents, you need a company capable of handling all your logistic needs. So how can you get the best deals from a courier? Here are some important tips which you may find useful.
Are All Couriers the Same?
Not long ago, few people flew to other countries for business or pleasure, because it was just too expensive. However, flying all over the world is now affordable and it is not uncommon to see many people travelling from country to country. As a result, there is a great deal more international business and this has created a need for international courier services. This need has caused some couriers to spring up overnight and you must be careful about which one you choose. If you would like to get the very best deals, go with an experienced company. This can make all the difference in the world.
What Are You Shipping?
The contents of your parcels are a very important consideration. For example, if you send food items then you want them to get there as soon as possible. Perhaps you have the need to ship electronics parts or supplies. These items may require special care. Be sure the company you choose has the capacity to handle the materials you need to ship. Otherwise you could end up with damage claims and this can be a huge hassle.
Guarantees
What kind of guarantee are you looking for? Some international courier services promise prompt delivery with no problems but what recourse do you have if something bad happens? In other words, it's one thing to promise satisfaction but another thing to back up the promise. The best couriers offer a money back guarantee on their services. You know you can trust these companies because they are proud of their service and you are guaranteed the best possible results.
Online Transactions
Some of the best deals with international courier services, include convenience features. For instance, the best companies let you go online and order delivery services. They come to your place of business and pick up your parcels. You can pay for the services online and when you want to know where your packages are, you have the benefits of free online tracking. Getting a good deal is not hard, once you know where to look.