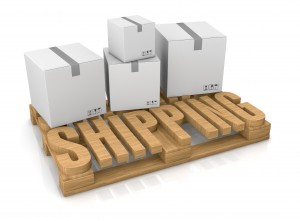 All your bags are packed and you're ready to go. However, if you have too many bags with you, that could mean extra baggage and sky-high fees. If you don't want to dig into your cash and compromise your happy fund for the trip, it might be better to have your bags shipped instead.
An Economical Option
If your bags are overweight and you've got more than two, the Independent Traveler suggests shipping those items as the more economical option. If you have never tried one before, here are a few things you can expect:
Pickup
The baggage shipping service will pick up your bags from your address. That means there is no need to lug those bags all the way to and through airport channels. That's a tremendous lifesaver if you're bringing along kids and can't spare a moment to look after a ton of bags.
Tracking
These service providers understand how anxious customers can get about their bags. By providing you with a tracking number, you can easily monitor and find out where your bags. If they're already at your hotel, then you can breathe an easy sigh of relief. Disaster averted!
Handling
A baggage shipping service is typically much better at handling your bags. Don't want any scratches on your vintage luggage set? No worries. These services take better care of your bag so you won't have to worry about dents and damage to your trolley. That means there's less risk of damage to the contents of your bag as well.
Transport
Afraid that you might start that vacation without your clothes or things? These service providers are much adept at looking after your bags. That means little to zero chances of lost or delayed luggage. Your bags will be waiting for you at your hotel room so you can start your vacation right.