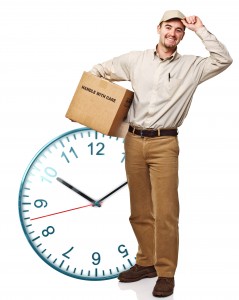 Lost bags or missing luggage are the kind of problems travelers dread. There's nothing like the thought of having to make do with the hotel towel and robe because your luggage—along with your clothes—has yet to arrive. That or having to spring for an impromptu shopping spree to replace your lost items. This can get in the way of a good vacation. Here's how to make sure you never have to worry about lost baggage problems again:
Ship those bags ahead
Shipping excess baggage overseas is an excellent option. By shipping your bags ahead, you won't have to lug those heavy bags to the airport, much to the amusement and censure of other people on the long checkout queues.
Pick a reliable company
Choose a company that's reliable and trustworthy. Since these shippers focus on all aspects of baggage delivery, you can count on them to provide you with better service than airlines, says USA Today.
Ask about their security
These shipping services also provide better security. Since a great deal of their resources are focused on keeping your bags transferred, safe and sound, you'll have less worries that your bags might be subjected to rough handling conditions. That way, you won't have to lose sleep over the thought that your bags will end up with new dents and scratches.
Less size and shape restrictions
Airlines have a strict rule about size and shape limitations when you check in your bags. That's not a problem, though, not if you're shipping excess baggage overseas. If your package is irregularly shaped or your bags a giant size, no worries. You won't have to leave them behind. You can simply engage the services of a shipping company that can handle those parameters, all at a much, much reasonable price that airlines charge for excess baggage.