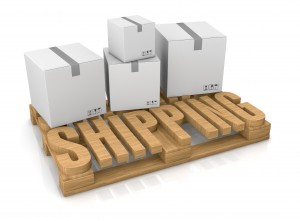 It's generally understood that shipping packages internationally is going to cost a lot, especially for large loads or heavy packages. Even small packages can cost a lot to send. This can be a worry if you post parcels regularly or for commercial purposes. If you look around and use a few tricks, you can save some money on package delivery and find a company which is good value for money. Here are a few ways:
Volume Shipping
Sending a large volume of packages all at once will save on the cost of shipping and packaging. You can do this yourself by sending several packages or items at once, or by choosing a service such as Fastway India which saves money by shipping packages from a lot of customers in the same shipment.
Use Correct Packaging
It makes sense to carefully prepare your items to prevent them from breaking. If something you have sold is broken on transit then it will be returned to you at your expense. Packages that haven't been labelled correctly or don't include a return address could also be lost. Ezinearticles recommends looking into the courier's specific packaging instructions. Some of them may be able to provide you with packaging materials or ensure that a return address is included.
Purchase Tracking and Insurance
It is easy to avoid the costs of tracking and insurance to save money, but they are essential, especially for expensive shipments, to ensure the packages haven't been lost and to provide a safety net if they should be lost or damaged.
Expensive shipping may be inevitable, but you can save yourself some money by choosing the right courier. You can also prevent unexpected costs by preparing and packaging parcels correctly and by purchasing the right insurance. This will ensure that all of your parcels arrive in good condition with no waste of money.