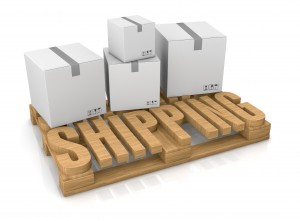 Shipping problems and mistakes could derail your delivery schedules, disappoint your customers and hurt your bottom line. By knowing what these are, though, you'll have a better idea of what to avoid and where to look in case you want to improve on your shipping solutions.
Packaging mistakes
Mistakes in packaging could make your items vulnerable to damage during transport. Assess your items and find help in developing the right packaging for your products and items, says Inbound Logistics. That's going to help reduce costs as well as the hassle and stress of dealing with damage complaints from customers.
Inaccurate weight
You'll want to make sure you get your shipment weight correct. If you don't, the carrier is going to re-weigh all your shipments to check for the right weight. That's going to tack on re-weighing costs onto your total bill, though. If you want to keep your shipment costs down, get the right scale for your business.
Shipping mistakes
Picking the wrong international cargo shipping company is another mistake that could cost you a lot. Look for a company that understands the importance of delivering on time and well within budget. If the company keeps missing deadlines or is simply unreliable most of the time, you'll be better off scouting for a new one.
Forgetting about shipping regulations
Not understanding the shipping regulations of the destination country is going to land you in a great deal of trouble as well. By knowing what the restrictions are on shipping containers, you'll know ahead of time if you need to secure additional documentation for custom officials. Make sure the standard documents are there as well. Check the country's list of banned items to make your items are not on it.
An excellent international cargo shipping company can provide you with the assistance and help you need to ensure your cargo is compliant with all shipping rules and custom regulations. Look for one today.