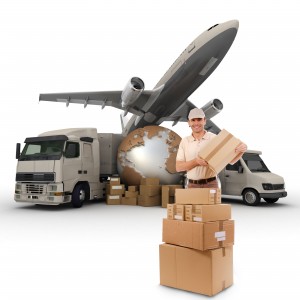 It is inevitable that sending parcels internationally is going to cost a lot of money due to the distance they have to travel and the amount of hands they have to pass through to reach their destination. But the cost can still be too much for many. Using these tips, you can save at least some money on international cargo shipping:
Check Shipping Restrictions
If your parcel is returned to sender, it is difficult to get a refund on your delivery costs unless you pay for expensive insurance. You can prevent it instead by double checking the shipping restrictions for the country you are sending to. MyUS.com has a list of restrictions by country. Be extra careful with items containing batteries or food and beverages, as shipment laws vary widely depending on the country's individual laws.
Bundle Deliveries
Delivery costs of parcels are usually calculated by weight, but you can still save yourself some shipping and packaging costs by bundling items together for international cargo shipping as much as possible. For example, instead of sending gifts to each person individually, send them all at once and ask someone if they can deliver the gifts next time they see the other person.
Buy Your Own Supplies
Many companies will provide you with packaging supplies such as boxes and tape, but Lifehacker says that these can be more expensive than those brought from a store. If you send packages regularly, buy these items in bulk and learn how to prepare packages correctly in order to save yourself the expense.
International postage may be an unavoidable expense, but you can make a few small savings here and there that will lower the cost, especially if you send a lot of packages. Be sure to package your items correctly and check the shipping restrictions to avoid any failed deliveries.