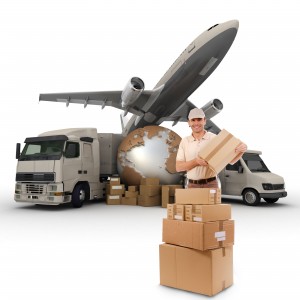 When you travel, you may wish to take advantage of a good baggage delivery service. However, which service is best for your needs? Here are some important questions you can ask, to help you make the right decision.
What Benefits Does Your Service Provide?
A good shipping service can come to your business or home and pick up your luggage. They do everything they can to make sure it gets to the right destination when you need it. They also are able to track your things at any time during the process. You will notice a big difference with this kind of service than what the airlines usually provide.
How Can I Schedule a Baggage Pickup?
It's very easy to have your bags picked up for shipment when you choose the right service. In fact, there is no additional charge for these services and you can visit the website and go to the baggage pickup section. There you will see an easy to use form where you can supply the necessary information. You will also need to include an estimate of how much the bags weigh.
What Are My Bags Insured For?
Your baggage delivery service will tell you how much standard insurance is, so you can choose to purchase additional coverage if you need it. This way you can be sure your baggage is insured for its proper value.
Are There Things You Cannot Ship Internationally?
Many people choose to have their bags shipped internationally, but there are certain items which your service may not be able to ship for example:
Drugs and medications

Money

Living things like animals and plants

Liquid

Firearms

Pornographic materials
Be sure to ask if you are not sure about a certain substance or material. This will eliminate a lot of problems.
Do You Offer Express Shipping Services?
In some cases, you may want your luggage to arrive quickly. Find out if you can expedite the shipping for an additional charge.
When Will My Bags Arrive at Their Destination?
A good shipping service should be able to give you an approximate timeframe for your baggage delivery.
What If I Have a Complaint?
Your baggage delivery service should provide a special phone number you can call if you have trouble. In addition, you may be able to save time by going online and filling out a complaint form. It only takes a few minutes of your time and you can also upload supporting documents you wish to include, with your complaint form.