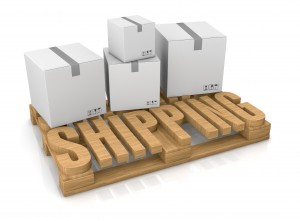 Moving to another country can be a real strain, especially if you're doing it as a family. Everyone has their own stuff to bring, you'll have to sell your home or find buyers for some of the furniture you can't take and if you've got pets, you'll want to take them along as well. All that can be chaotic. That's why hiring professional relocation packers can be a godsend. Here's why you should let the pros take care of your packing for you:
Convenience
They have the experience and team to get the job done as speedily as possible. Armed with the right tools, they can easily pack up everything you need for the move. You won't have to worry about a thing.
Better packing
Believe it or not, there's a right way to pack your things, especially if you're bringing along works or art or breakable pieces or electronics. You'll want to make sure everything gets delivered safe and sound to your new address. By hiring pros, you can count on them to pack your things right so even when transport conditions get rough, your things will be well insulated against most types of damage.
More time
By hiring relocation packers, says Fastway Worldwide Express, you now have more time to see to a lot of other details. That's a tremendous help so you won't have to do your packing last-minute and risk forgetting about anything important.
Faster results
Going through all your stuff can be difficult. Sifting through everything on your own can take hours, especially if you end up reminiscing about every little thing. For instance, you look over your book collection, remember how much you love a particular one and before you know it, you've finished half a dozen chapters and the day is done. By hiring pros, you'll get your packing done sooner rather than later.
So take some of the stress out of relocating to another country. Hire help.