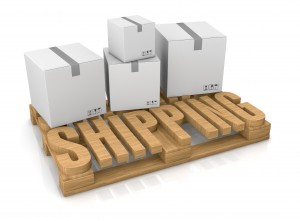 There are many reasons shipping international freight using a professional carrier is much easier than trying to coordinate every step of the process yourself. The professionals know the process and can guide you through any more complex elements of it, but there are also many things you can do to save money. Here are a few tips for how to keep costs low.
1. Get Comparative Price Quotes
There is a myriad of freight shipping companies out there to choose from. A simple google search reveals dozens, but one of the easiest ways to cull the long list of options is to get cost quotes as soon as possible. Balancing expensive with company reputation is an extremely important part of saving money while shipping internationally, and you'll need to sit down and review the hard numbers before making a decision.
2. Know Measurements and Weight of Shipments
When you get a quote, make sure you have all the facts and figures in front of you. Know how many parcels you need to include in the freight shipping order, the type of goods, and weight and size of containers or objects. If you're using a full service shipper that also packs items, then you should inquire as to what kind of containers are used and how much those are as well.
3. Understand Import Taxes
There are different ways to do freight shipping that can mean the difference between higher taxes. The Hindu reports that as of 2016, there will be a higher tax on goods imported by sea. It's facts like this that can make a huge difference in how much you end up paying to ship your goods. It's more expensive to import goods from origin points like Europe, since today, exports are much more encouraged to support the Indian economy.
Overall, shipping freight internationally doesn't need to be exceedingly complicated if you know your facts and use a company with a good reputation.