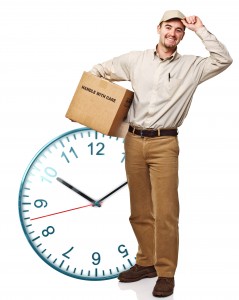 The Necessity of Air Freighting
As the world is becoming more and more connected, people are sending parcels and documents, branded and homemade food varieties, garments and other personal effects. Air freight shipping is used to send household goods, medications, overweight/unaccompanied or excess baggage, e-commerce services, hazardous and dangerous goods, overweight shipments, global imports, electronics/computer hardware and software, auto spares and printed material. All of these are carried by air from one destination to another with the general transit time of less than a week. This is far superior to shipping the real only other way internationally, which is by cargo ship. Cargo ships can take more than a month to reach its destination, and then items have to go through customs.
Logistical Improvements in Air Freighting
Air freight shipping has become such a popular and voluminous business that a few leading players have put in place their own aircraft as a backward integration to their mainline business so that they have control over cost and schedule rather than operate under the mercy of commercial airlines. These operators function independently; besides carrying cargo booked on their own, they tie up with other reputed courier service companies to create the desired load for an economically viable, timely and damage free service.
A Facilitator in Air Freighting with a Worldwide Network
Fastway Worldwide Express, India, an ISO 9001:2008 certified company, headquartered in Bangalore, is an international courier organization that offers cheap overseas high calibre service to a number of international destinations. Having developed a strong relationship with leading shippers like DHL, FEDEX, UPS and TNT, this company is able to render timely and damage free door to door service to exporters, importers, individuals and anyone that needs international courier service in Bangalore or anywhere else in India. Besides free pickup and insurance, this courier company does the documentation, customs clearance and delivery. Their personnel are cooperative, professional and friendly.