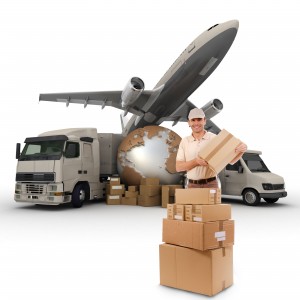 Trying to find a way to drag excess baggage around at the airport or find a less expensive method than mailing it yourself, excess baggage services by specialized companies can save the day. You can avoid all the hassles and have more freedom in the manner in which your excess baggage makes it to your intended destination.
Door to Door Service Makes Excess Baggage Hassle Free
Instead of having to carry heavy packages or luggage to mail it or otherwise get it to your final destination, excess baggage services can provide you with door to door pickup and delivery options. The service company can get it right to your hotel room, client's home, or any other place where someone is waiting.
It doesn't matter if you are a commercial business needing to get your products to a hotel for a convention or an individual wanting to get their extra luggage to their overseas hotel, this type of service can be a great boon for you!
Always Know Where Your Baggage is Located
Another advantage of getting someone else to deal with your excess baggage needs is that you have more control of how it is handled and can track the shipment online. Most of these companies offer ways to track the shipment 24-hours a day or at least let you call their customer service people to ask questions. Plus, you can specify how your stuff is packed up, and whether it goes air, sea or ground.
Baggage Companies Handle Customs, Other Paperwork
Plus, you don't have to worry about looking up all the rules and regulations regarding customs requirements if you are sending your excess baggage to a foreign location. Fastway Express India will pick up, pack up and handle the responsibility of getting your items through customs via their excess baggage services.