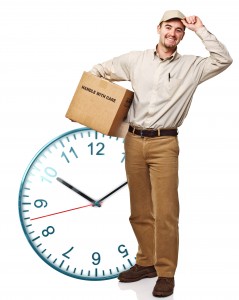 Shipping goods from one country to another is actually quite easy. All you need to do is pack the goods properly and drop them off at a local collection center and fill out the details. However, before you leave the goods at any shipping company's office, there are a few things you must keep in mind. First of all, it's important to note that there are numerous courier companies currently offering shipping services, both internationally and domestically. Obviously, domestic shipping services are considerably cheaper. However, before you choose any shipping company, you should consider the following factors.
Reliability
You don't want your precious goods to get lost along the way. When opting for the domestic courier services of any company, it's important to choose a reliable company. Since there are so many companies in this field of business, it's best if you read a few reviews and check out some online forums to find the best options for you. This will help you make an informed decision and choose a company that's known for its timely shipments.
Prices
Nobody wants to pay a large sum of money for domestic courier services. The total costs of the shipment usually vary depending on the size of the package and the destination that you want to ship to. If you choose an urgent overnight delivery shipment, it will cost more. However, if you aren't in a hurry and can make do without the goods for a few days, it generally takes between three and five working days for them to be delivered. Prices play an important role when shipping goods, especially if you are running an online business and have to ship goods on a daily basis. Make sure you request quotes from different companies before making a decision.