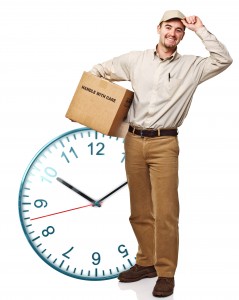 While some airlines have some offers or deals that allow you to check a bag for free, this often involves spending money to qualify, and most people carry multiple suitcases when traveling. In this scenario, once could be faced with the idea to pay for one bag and check the other, or someone could bypass this idea completely, and just consult an unaccompanied luggage shipping company.
This can be a great alternative to those looking to keep the same amount of belongings in a suitcase, but don't want to have to pay more money for it to be checked. A great thing about these companies is that they offer pick up and drop off services, so there is no need to worry about finding an open store after you land.
Some of the Many Advantages of Utilizing a Service
One of the biggest advantages of using an unaccompanied luggage shipping service is that the items you need shipped are promised to arrive by the time you need them, and this is often backed by a guarantee as well. This helps to provide peace of mind during the shipping process, and less stress is a definite necessity when deciding to ship your belongings or bags. These benefits cannot be offered by most airlines, and many companies will financially guarantee your damage or lost items if anything were to happen to them.
The services offered by an unaccompanied luggage shipping company are a great fit for somebody who isn't able to, or doesn't like to travel with, numerous heavy bags. These perks are also a great fit for someone who may be on a short working assignment, but they'll be back in their respective houses before they finish unpacking.
While most airlines allow one or two carry-on bags for free, some are charging for those, too. In many cases, excess baggage services, about the same rate as a carry-on bag would cost with an airline, with guarantees your bag will arrive, so it could be worth it.
There is nothing easier than sending unaccompanied luggage. Whatever you need to send, you can use these services to avoid expensive fees for luggage from the airlines.
The Final Decision
Whether you need to make a decision on how to ship your baggage and belongings, or you have already decided which way you were going to go, it is logical to say that utilizing the services of an unaccompanied luggage shipping service is a smart decision to make.