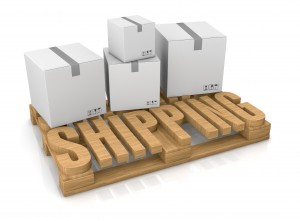 Trusting your household goods and personal possessions to people you don't know can be a bit unnerving and unsettling at first, but by carefully evaluating the packers and movers you are considering, you will find a company that is trusted.
In Bangalore, there are literally hundreds of different relocation companies, and it is impossible to be able to review each company. The reality is that this is only the top companies should be reviewed and compared. The very small and new companies are not a good choice as they lack the experience, expertise and trained staff to be able to carefully and professionally pack and move your belongings.
International or Local Move
The first step will be to search for companies able to provide the correct type of moving or shifting services required. If you are moving locally and staying in Bangalore you will not need the documentation and specific packing required for international moves.
On the other hand, if you are moving internationally, an international mover with experience in delivery and unpacking in the destination country is essential. You will need to check with the companies you are considering for their services in the destination country to avoid delays, complications and frustration during your relocation.
Ask for Referrals
Talking to coworkers, friends, family and neighbors is a good start in finding the best packers and movers in the city. You may also want to focus in on those having moved recently as this will provide the most current information and give you top referrals.
Then, with a short list of a few names, start reviewing online. This is also a good time to meet with a representative from the company or to visit their offices for more information on their services.
Get a Quote and a Written Estimate
Top packers and movers will not hesitate to provide a basic quote for the services, and then with further information prepare a written estimate. It is a good idea to compare at least three different company estimates after they have a full understanding of what you want to have relocated. The company may send a representative to the home to complete an inventory for greater accuracy.
Be sure to ask about the services offered. With the top companies this will include packing all the household items and possessions you choose, and then also providing full unpacking services at the destination. Other services such as tracking services online, insurance and affordable prices that meet your budget.